The Extreme Sailing Series makes an entry in the 2017 season and now with a new partnership with the best clothing brand, Zhik.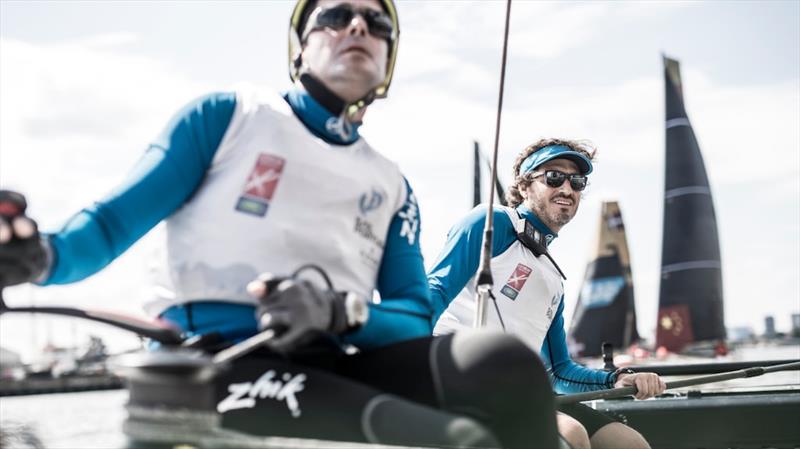 The deal is for 5 years and Zhik is a brand that specializes in sailing apparel. It is now the official clothing partner which has been attracting many top sailors across the world on short courses near the shore. In addition to the new partnership, the Sailing Series also offers a grand welcome to the return of its other partners, GAC Pindar, SAP and Land Rover. The Series will provide a platform for these renowned global brands all through its season.
The CEO of Zhik, David Crow is delighted and looks forward to this partnership. As per him, the entire team of Zhik is delighted to work with the Extreme Sailing Series for the next 5 years. This will bring together the best performance of Zhik in sailing apparel with speed and power of Extreme Sailing Series.
There is no denying that it is a great mix that they have discovered by working together over the last few months. The CEO is quite eager to watch the 1st race, which will be held in Muscat, Oman in March. He looks forward to a spectacular partnership with a whole lot of great speed, exhilarating water racing in the coming 5 years.
The team that makes it in their GC32 with the highest speed during the race will be awarded a trophy which will be called as the Zhik Trophy. The Event Director, Andy Tourell thinks that Zhik is a high performance and innovative brand which best complements the Extreme sailing Series. He is equally looking forward to see the partnership bring out greater outcomes. In addition, the Guest Sailor program will be one of the best attractions during the racing and the majority of people are waiting to take a ride on it.